Don't shoot me. Please read until the end and hear me out. Don't stop reading before you get to the meat and tell me that I'm wrong. Hear me out.
It's been said for a few years now that the "Strong Woman" character is no longer strong, but a cliche or a caricature. She is tough. She is a warrior. She knows how to use weapons. She is bristly and temperamental. She doesn't take crap from anyone. None of these are necessarily bad things. Except that's all we see from anyone anymore, and it's become a trope. It's become expected.
Princess Leia
Princess Leia, when we first meet her is wearing all white, her hair is done up neatly in those iconic buns, and she's recently been taken prisoner on a space station. For all we know at the start of Star Wars: A New Hope, she's just a damsel in distress.
Then she opens her mouth.
Leia threw the princess trope on its head because not only was she a princess, she was smart, she was tough, and she really didn't want to take crap from anyone. Remember when she first saw Luke?
She wasn't scared of these faceless men with blasters (Probably because she'd accepted her fate after Alderaan had been destroyed), but when her rescue is thwarted, she makes an exit available using whatever resources she has. By the time the new generation of Star Wars films came around in 2015 (The prequels are dead to me), she'd become a trusted general. Not a queen, like her mother, but a general.
Buffy Summers
When Buffy Summers was introduced to the world (in the TV show, not the movie), we saw someone who had to be tough, but still wanted to be thought of as the fun-loving, carefree person she tried to be, but wasn't able. Buffy, like Leia, had a sense of duty, but she wasn't one to let her friends die when she could rescue them (and she saved them. A lot.).
Throughout seven seasons, she battled with society's expectations of herself, her mother's, her Watcher's, and even her own. She didn't do well in school, she was frequently more busy than everyone else, and she always played the lone wolf. If she didn't, people got hurt.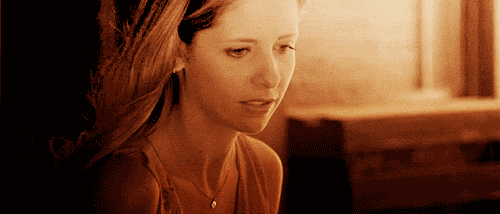 Joss Whedon wrote Buffy because he wanted to see what would happen when the ditzy cheerleader was the one to fight all the bad guys. He gave her all the same problems that a normal teenager would have, all the insecurities and thinking how could things get any worse, and then he threw in vampires. You could say it got worse.
Katniss Everdeen
Katniss Everdeen brought a new generation to the Strong Woman persona. She lost her father at an early age and had to practically raise her younger sister when their mother suffered a nervous breakdown. On top of that, they lived in a dictatorship that forced children ages 12-18 to fight to the death like gladiators for the enjoyment of the political class. Forced to illegally hunt to feed her mother and sister, Katniss does everything in her power to protect them, until her sister's one entry in the Reaping is called, forcing her to do what she always does: protect her sister.
Katniss is clever because she had to be. She learned to hunt because if she didn't, she wouldn't have anything to eat. She cut herself off from most people, emotionally, because she didn't want to be hurt like she'd been hurt by her mother's absence.
When fighting her first Hunger Games, she was a loner. She only teamed up with Rue because Rue reminded her of her sister, Prim, and also because Rue had helped her. She knew that if they both survived, they'd have to kill each other, but that wasn't the important thing at that point.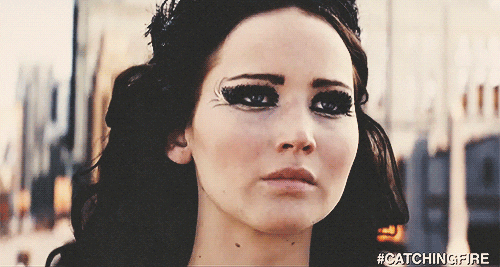 In her second games, she didn't want to team up with anyone except Peeta, but she got teammates anyway. There was more to just staying alive in these second games, however, and in the process, she became a symbol for the rebellion. But she was still rebelling against an agenda she didn't believe in. Just because the new leadership is new doesn't mean it's going to be better.
The Trope
Now that I've given you three great examples of strong female characters, I want to tell you why there's been an issue in recent years.
I have no problems with strong women. I was raised by a strong woman to be a strong woman, and I attended a women's college. The problem I have is when someone is JUST strong. When they show no other emotions other than being tough, and there's no reason for them to be tough, except that the plot calls for it. I've read a lot of new author books in the last few years where this has become an issue.
People are products of their upbringing. They're products of how they see themselves, how they think other people see them, and what they've learned when they're with friend, family, strangers, and enemies.
When writing characters (female or male), ask these questions of them:
How were they raised?

Who have they encountered in their life that could've possibly changed their POV?

What experiences have they had that makes them tick the way they do?

Are they really being tough, or is it a mask?

What do they do when they let their guard down?
These aren't easy questions to answer, and the complete details don't need to be in your story. But they're there, and you know it, and with your knowledge of it you can accurately gauge how they'd react in certain situations.
Princess Leia was raised by Bail Organa and Queen Breha Organa to be diplomatic. She didn't know her original history, and she never let her past or her temptations keep her from her duty.
Buffy Summers is the child of a broken home, but still greatly loved by both parents. She had a happy-go-lucky childhood but only saw her parents having marital issues after she became the Slayer. She feels some guilt over that, and also questions whether her father still loves her (it's one of her greatest fears, we come to learn).
Katniss Everdeen is a product of the cursed world she was born into. She's poor, she's a survivalist, and she has a hard time opening up to people, despite all of the people outside of her family and Gale who appear to care for her (Peeta and Madge Undersee come to mind).
Your Turn!
Are you for or against the "Strong Woman" trope?

Is she a trope? Why or why not?

What are your least favorite tropes?